Helping Each Student Discover their God Given Genius
PCA Partners with Mathnasium® to Help Students Better Understand and Appreciate Math
Christian Classical Education
Today, students need more than general knowledge. Petra Christian Academy is a traditional Christ-Centered Classical Christian School, teaching students wisdom, character, and hard work. Our mission is to enlighten young minds and to help them discover their God-given genius. We work hard to prepare each student for college, but more importantly, we strive to develop faithful Christians who know what they believe and why they believe it.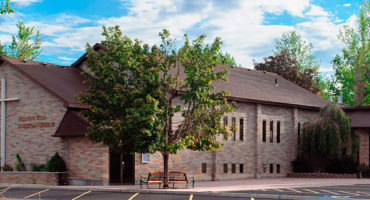 Our Academy incorporates recommendations of Association of Classical Christian Schools. We are a small school of approximately 40 students, gathering in a historic church building built in 1908, with an average class size of ten students. We have a close-knit home-like environment where students develop friendships with like-minded Christians that will last a lifetime. Besides traditional subjects, our students study Singapore Math, Bible, the Russian language, and character development.
Learn More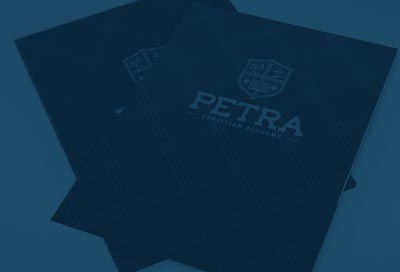 Please take some time and carefully research private schools in Boise and visit some classical schools in the area and compare them to Petra Christian Academy. This process will help you determine if a traditional Classical Christian Education is the right fit for your student and your family. If you would like additional information about our academy, fill out the contact us form to request our packet.
Request a Packet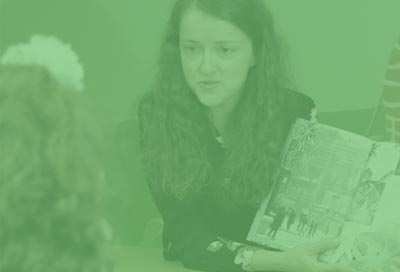 Petra is the only 501c Non-Profit Classical Christian School in Boise, ID. Since we are a private school, we do not receive Federal funding and depend on tuition and donations from local businesses and churches to fund our student education. Please consider supporting Petra Christian Academy with a tax-deductible gift. Your contribution makes a real difference in the lives of our students.
Ways to support
Mastery of Math with Mathnasium
In addition to our Singapore math curriculum, all Petra students attend the Mathnasium advanced math learning center three times per week. We here at Petra Christian Academy stand firmly behind the world-leading Singapore math approach, which is why Petra has become one of the first schools to ever partner with Mathnasium, a nationwide leading tutoring program. Mathnasium is a local math-only learning center that helps students eliminate gaps in math knowledge and presents math in a way that simply makes more sense to them. Our partnership allows our students to utilize proprietary teaching materials and techniques during school hours to deliver a customized learning plan designed to address each student's needs. This individualized approach produces mastery of math concepts, helping students develop confidence to face future challenges.
What are parents saying about Petra Christian Academy
Due to small class sizes and individual attention being given to my child, my son is excelling in his subjects. He loves his new teacher and looks forward to the next school day.

— Zoriana and Aleksander Trofimuk

The children that struggled with their Russian language skills prior to coming to Petra Christian Academy are now showing signs of strong improvement in reading, writing, and language skills.

— Lubov Ilysha, Russian Instructor

My son quickly embraced the Latin language and is even exceling.

— Marina and Nick Gotra, Parents